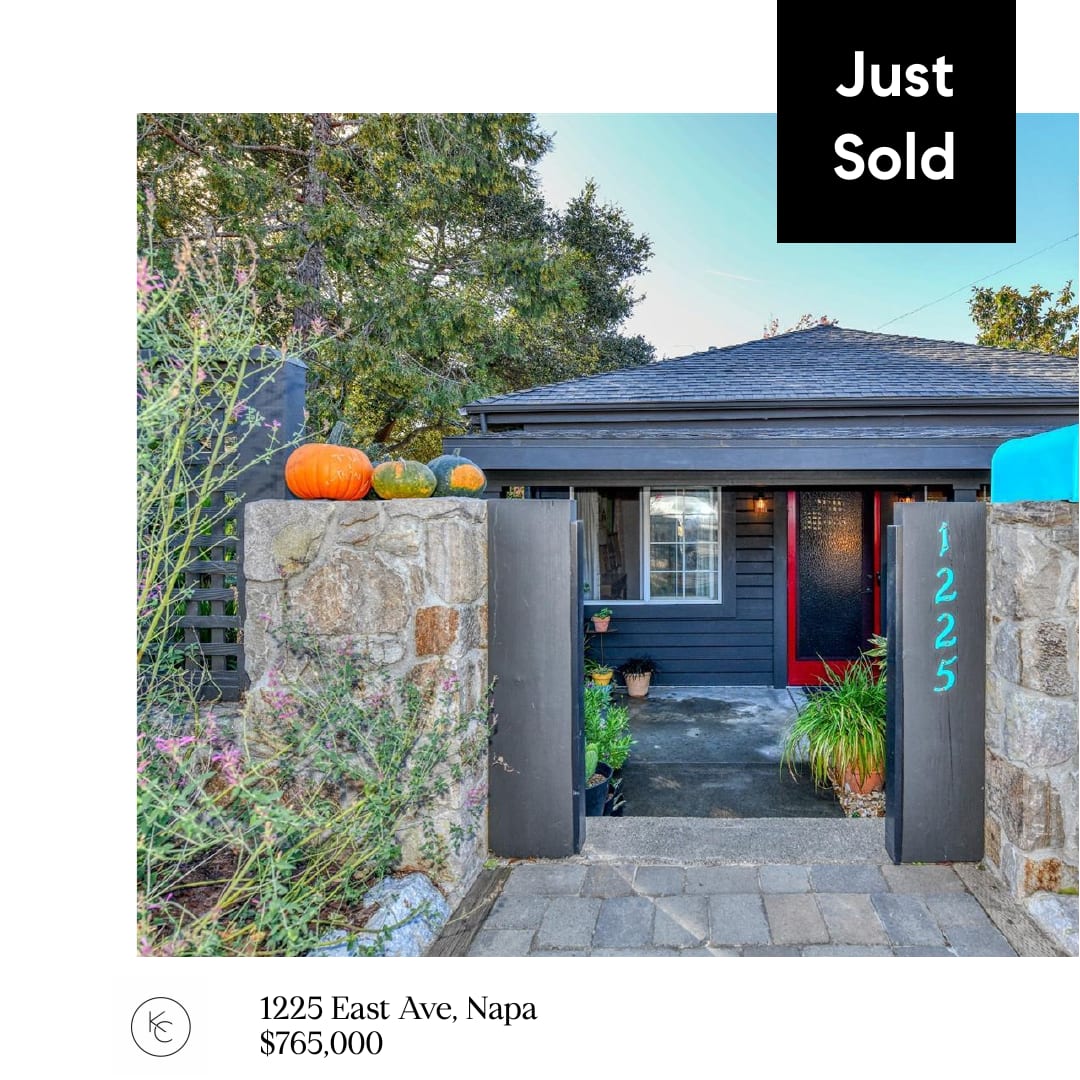 If you are in the market for a home in Napa or have been keeping your eye on property values you may have heard, or seen, how competitive the real estate market is right now. Having worked with buyers throughout the crazy year that was 2020 I thought I might offer some insight into the red hot real estate market we are currently experiencing.
No one knew just how in demand real estate would be in 2020. Buyers now able to work remotely flocked to the suburbs where they could afford larger properties with more space. The price for a single family home in Napa increased 23.2% year over year according to the California Association of Realtors and sales were up 28% from 2019. Predictions for 2021 forecast more of the same due to 4 factors: buyer demand, low rates, low inventory and qualified buyers. So, if you are looking to buy you may be wondering how you can navigate the market and increase your odds of writing the winning offer.
Set Yourself up for Success
The first key is to set yourself up for success. It is critical, in this market to be pre approved for a loan should you be using one. For all cash offers, be prepared to show proof of funds. Knowing exactly what kind of property you are looking for and exactly what price range you can afford will set you up for success. Do your research and be realistic about what properties are selling for. Work with a local Realtor with knowledge of the market. Be ready to act quickly and be patient. It could take months of searching and several offers before you have an accepted offer. Ask yourself the question each time you see a property you love; how much would I be willing to pay for this? At what price will I feel I have overpaid? At what price will I regret not getting it? In a market where multiple offers are common you will be tasked with this question each time you write an offer.
Writing the Offer
In a competitive market like this, offers over the asking price are pretty much a given. How much depends on the location and condition of the property, the comps and how many other offers are expected. Looking at and analyzing comps is critical in determining how much you want to offer based on what the market will bear. Another way that you, as a buyer, can make your offer competitive includes shortening or altogether removing contingencies, though this is done at risk to the buyer. Contingencies are there to protect you, as the buyer, and allow you adequate time to ensure the property is in sound condition, appraises for the price you have agreed to pay and that your loan is approved. Increasing your down payment is another way to show sellers you are serious and strengthen your offer.
There are many intricacies involved in writing an offer that can help you to gain attention and hopefully, get accepted in a competitive market. I'd love to share more tips and tricks and pass along my local knowledge of the neighborhoods and market trends within Napa to help you find your home or investment property here in the Napa Valley.