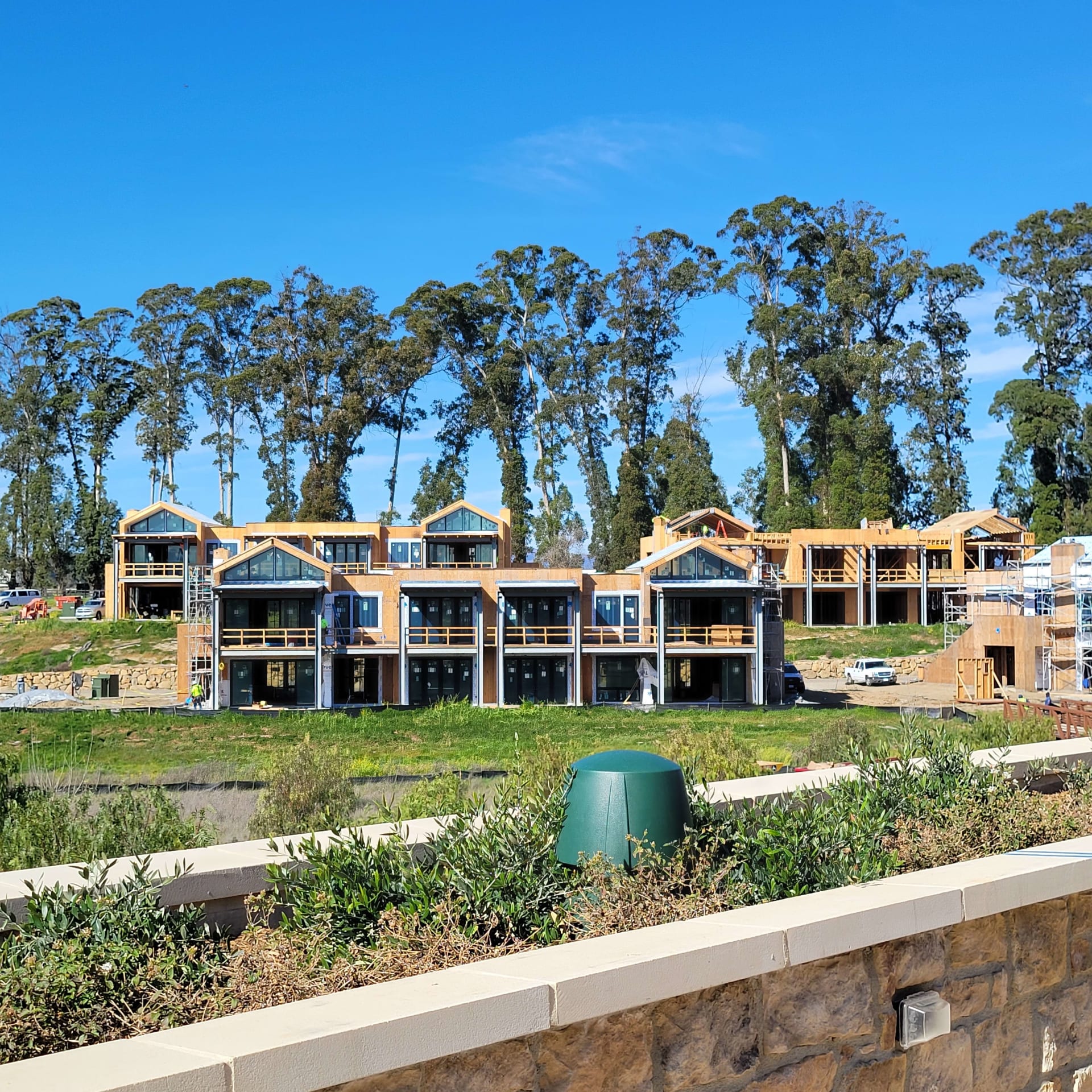 Stanly Ranch, The Auberge Collections newest luxury resort, plans to open as soon as April 29th. Located in south Napa near the junction of Hwy 12 and Hwy 121 leading to Sonoma, the resort features a unique setting amidst the backdrop of vineyards in the Carneros region of Napa. In the works for over ten years, the Auberge Collection's $275 million investment is generating a lot of buzz as it finally prepares to open.
The resort will feature luxury cottages for guests, offering 135 rooms, but is also offering two luxury residential options for those who would like to make Stanly Ranch a more permanent home. Eventually, they plan to have 70 vineyard homes, 40 villas, and 72 cottages, offering 135 rooms. General Manager Ed Gannon explains, "Stanly Ranch will offer two types of residential housing - the villas and the vineyard homes. Unlike the cottages, with room rates starting at $1,259 a night, the villas will be privately owned, explained Gannon. The first set of 20 villas will be available by early to mid-summer. The two-bedroom villas are marketed to those who want to live in Napa Valley, but don't want to spend the entire year here, he said. Villa owners agree to place their units in the Stanly Ranch rental pool inventory for six months of each year, he noted. Prices for the villas are projected to start in the "high" $3 million range. Vineyard homes are primarily located on the opposite side of the resort. Those homes start in the $4 million range and can be added to the Stanly Ranch rental pool, but it's optional, he explained".
The homes are being sold and are under construction on both ends of the Napa resort. Currently, 20 villa homes are being built along with a set of vineyard homes. A fellow Compass agent in my office just sold one of the vineyard homes which is projected to be completed early-mid 2023. If you are interested in purchasing one of these luxury, vineyard homes contact me and I will provide you with additional information.
The resort will have plenty to attract locals as well, including a central gathering place called, The Village, which will include Gavel, a casual coffee shop and to-go eatery, Bear, the resort restaurant, and a reception building and bike station. The Village also includes a spot for a food truck hookup and chill seating options alongside firepits hoping to create a community gathering spot for locals and guests alike.
Other resort features include The Halehouse, which is their "wellbeing space" offering gym accommodations as well as a variety of spa and service treatments ranging from deep tissue massage to neurostimulation treatment, saunas, a salt steam room and cryofacials. They will also have a separate pool/lounge area set amidst lavender fields and with vineyard views as one can only expect in the Napa Valley.
Below are some photos from our sneak peek tour of the resort last Tuesday with my fellow Napa Valley Compass team. Be sure to follow me on my Instagram account to get the latest.