Ten Iconic Wine Country Restaurants
Napa Valley, being famous for having one of the world's best wine growing regions, naturally has a rich culinary scene as well. With Napa being home to 400+ wineries and Sonoma to another 425 it is not surprising that a rich culinary scene has grown around this wine-centric region. The endless array of exquisite restaurants is one of many reasons people who move to Napa and Sonoma enjoy a delicious quality of life. Choosing the top ten iconic wine country restaurants was not an easy task but these spots have stood the test of time and provide a tried and true wine country experience every time.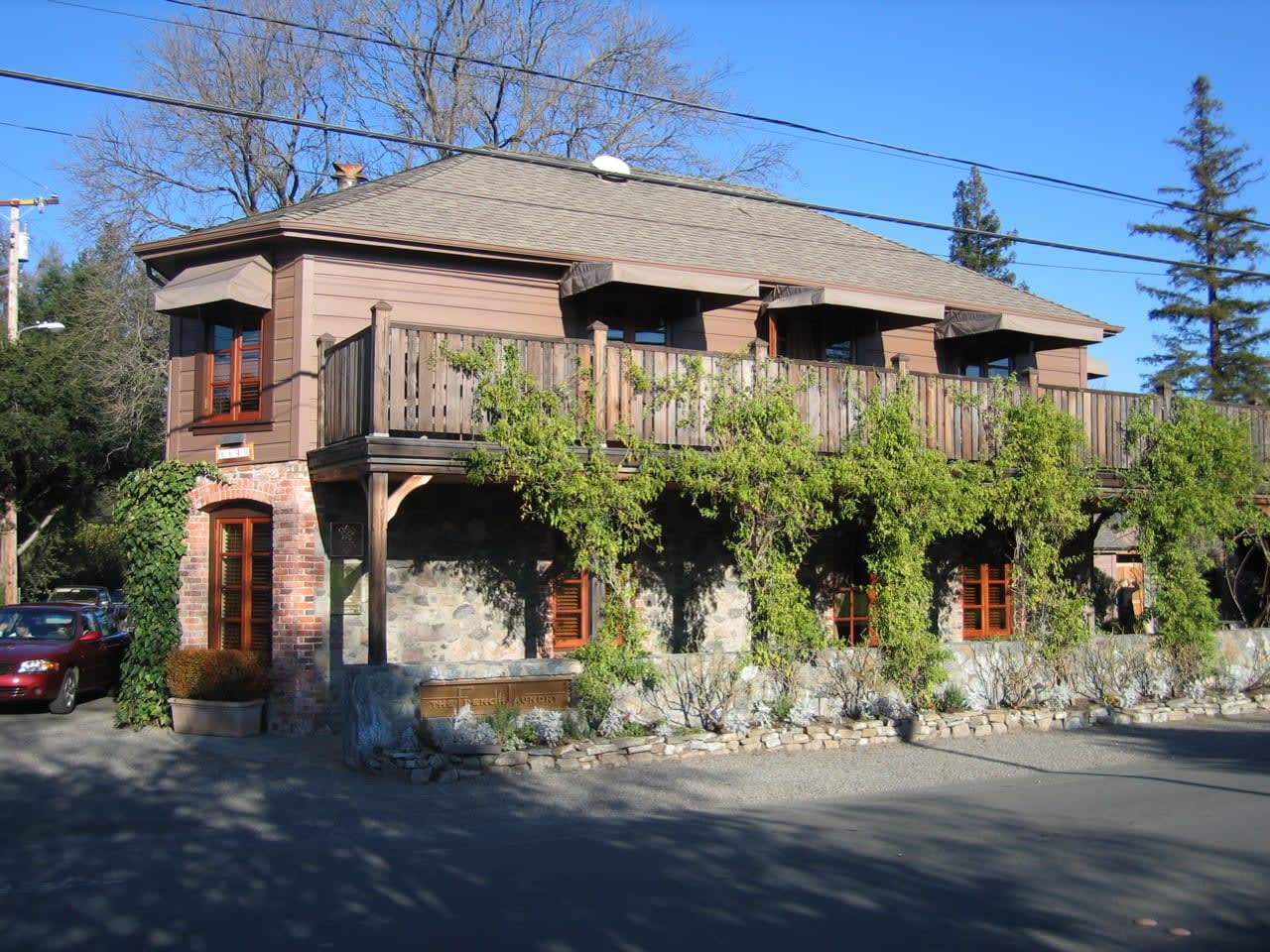 Photo Courtesy of Peter Merholz - Flickr, CC BY-SA 2.0
Perhaps the most iconic of all Napa Valley restaurants is Thomas Keller's three Michelin starred French Laundry. The French Laundry has been providing a world-class dining experience from their historic farmhouse location in Yountville since 1994. With their elegant ambiance and impeccable service this is a dining experience that every gourmand should experience at least once in their lifetime.
Bistro Don Giovanni is a Napa Valley institution. The perfect blend of wine country casual mixed with elevated home-style Italian cooking and attentive, professional service. The courtyard will remind you of the Italian countryside; set amidst vineyards yet with a lively, bustling, wine country atmosphere. The perfect spot for a leisurely lunch or dinner.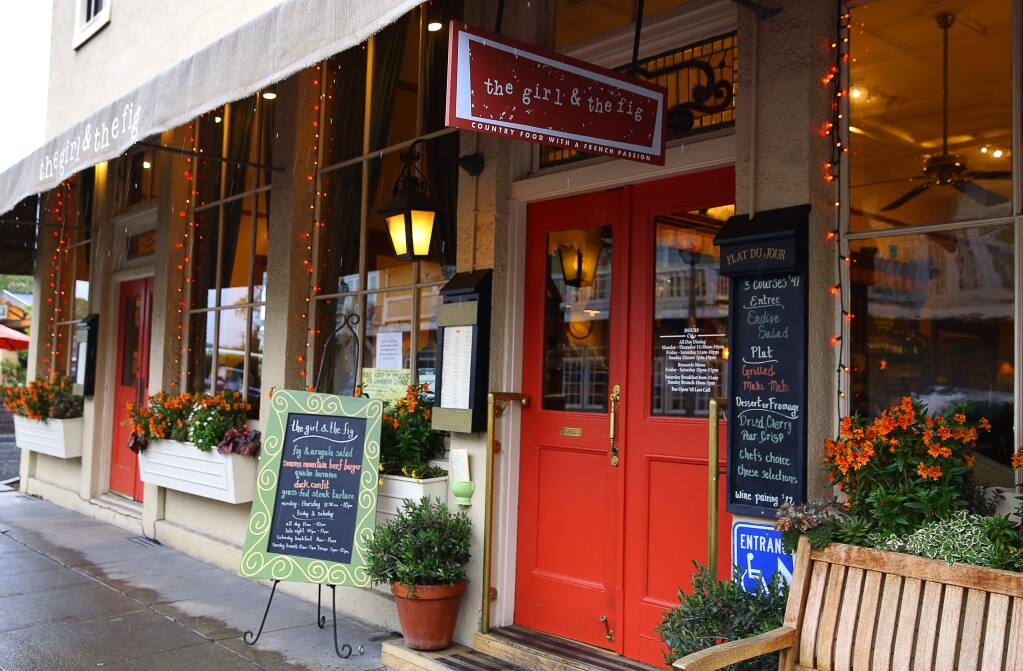 Photo courtesy of The Press Democrat
Seasonal French Country Bistro located on the Sonoma Square with a love for Rhone wines. You will feel warm and fuzzy the moment you step into this quaint bistro bustling with full and happy patrons. Guests are greeted with a warm ambiance and the inviting aroma of country food cooked with a French passion. The menu is true farm to table highlighting seasonal produce, such as, you guessed it...figs...and much, much more!
Cindy Pawlcyn's 'Deluxe Truckstop' has been a Napa Valley landmark for over 30 years. Since opening in 1983, Mustards Grill has been serving farm-to-table fare that celebrates the flavors of our California home.
A classic steakhouse with grand ambiance in the heart of downtown Napa. You can't go wrong with a classic steakhouse and Cole's is sure to hit the spot with its quintessential Napa Valley charm. The historic stone building is exposed on the inside and out lending an old-world, rustic charm to the dignified sophistication of the upscale menu and classic Mahogany bar.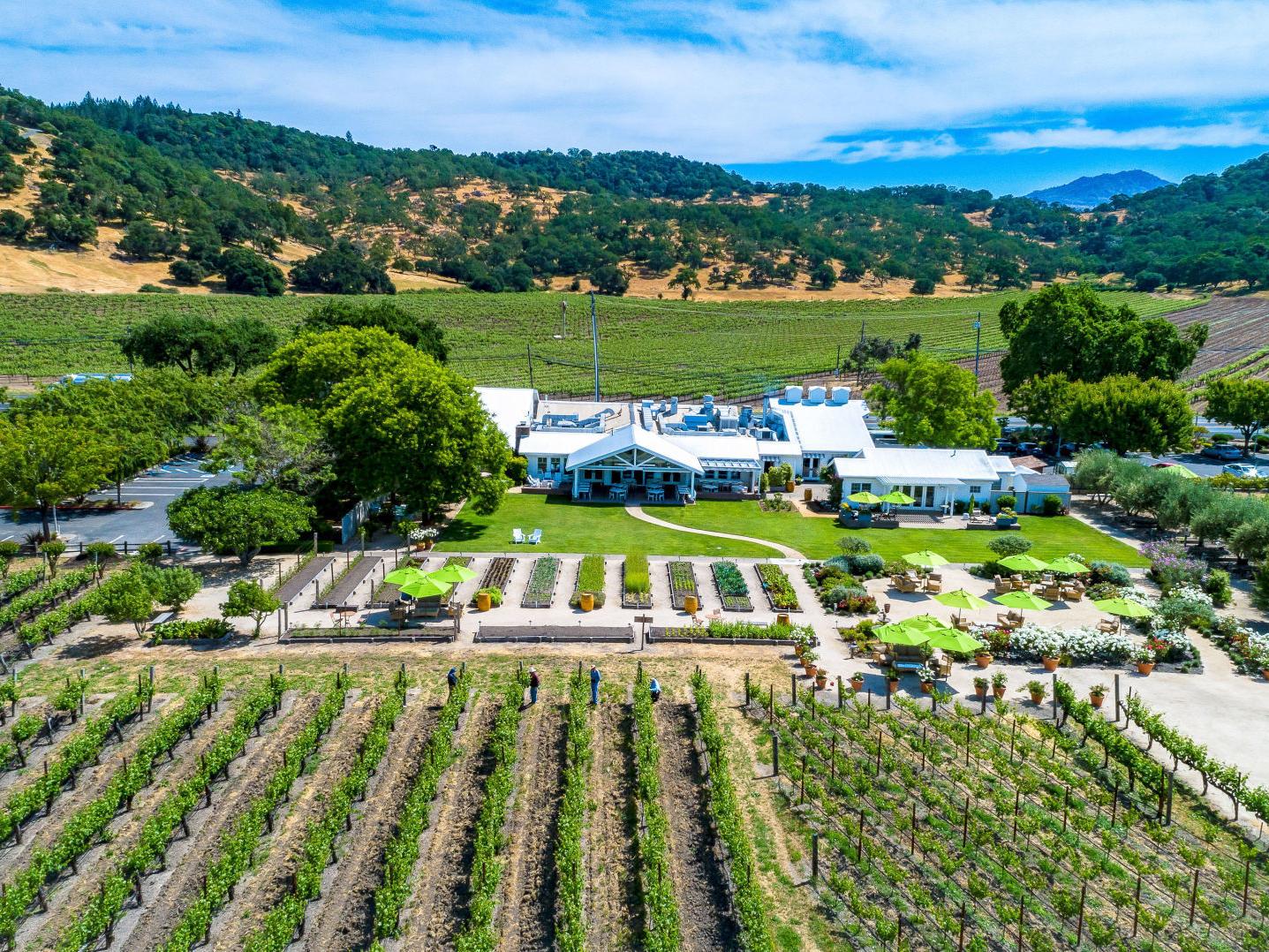 Photo Courtesy of NapaValleyRegister.com
Brix almost certainly takes the cake for the most bucolic wine country setting in all of the Napa Valley. The modern, wide-open interior opens to an absolutely scintillating back patio which is set amidst sprawling gardens amongst a backdrop of vineyards. Brix epitomizes true farm-to-table California cuisine presented artfully and sure to leave you coming back again and again.
Everything about Bistro Jeanty screams classic French bistro. From the red & white striped awning to le petit bistro tables to Edith Piaf's sultry voice wafting from within you are sure to immediately feel as if you were transported to France in the heart of wine country the moment you step inside. As if Yountville weren't adorable enough on its own, plop Bistro Jeanty down right in the heart of it and immediately find yourself immersed in the charm and warmth of the French countryside.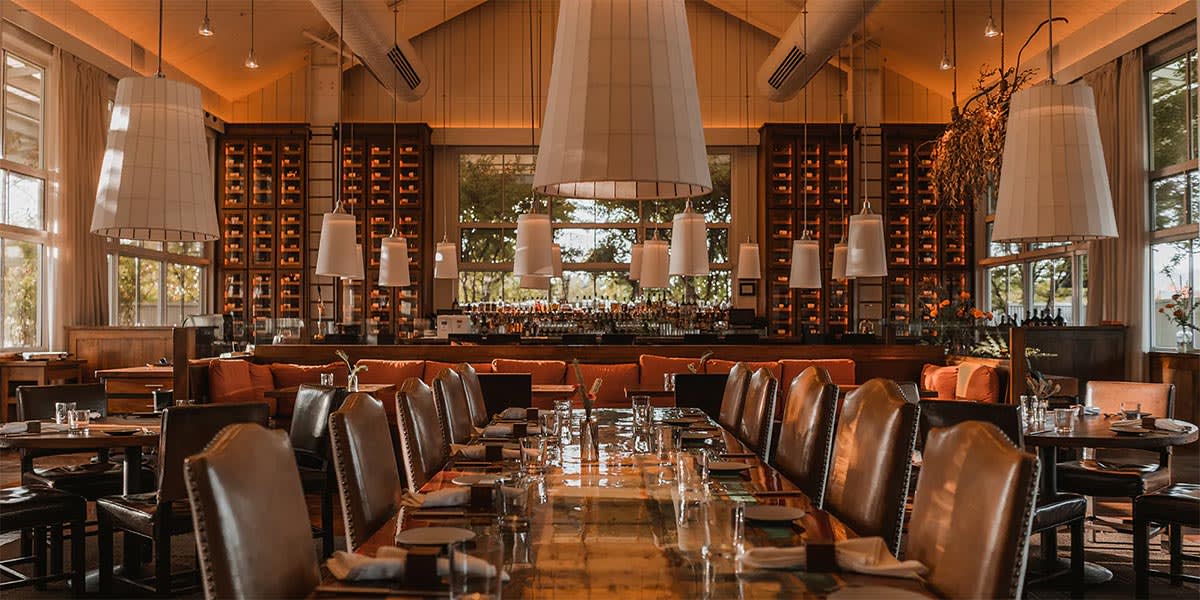 Photo courtesy of BookNapaValley.com
Press is a place for locals, winemakers, vintners, and guests from around the world to experience "the best the Napa Valley has to offer". Press features legendary Bay Area purveyors alongside innovative new culinary talents to highlight Napa Valley cuisine. The Press Culinary Team draws inspiration from around the globe while staying rooted in the style and ingredients that make Napa Valley so special.
Oenotri serves southern-Italian cuisine in the heart of downtown Napa in an industrial-chic setting. Their menu changes frequently and features rustic dishes built around fresh, local products. Opened in 2010, Oenotri focuses on crafting everything in-house offering 20 different types of house-made salumi, handmade fresh pastas, olive oil sourced from Napa Valley, breads made in-house daily, and a variety of produce sourced from their own farm. Their pizzas are baked in a wood-burning oven, imported from Italy, and are not to be missed.
Come for the cocktails and stay for the food. People would probably describe Good & Gander as an upscale Gastropub with a fantastic cocktail list and moody, pub style ambiance. The burger w/duck fat fries is probably their signature dish and it is definitely splurge worthy. Other staples like the mushroom soup stay on the menu year round and highlight their comfort food driven menu. If you've never had a Pimm's Cup, or even if you have, order one here. You won't regret it.
These are only ten of so many wonderful restaurants in the Napa & Sonoma area. If you are thinking of calling Napa or Sonoma home I can not only help you find your perfect home but will also help guide you in all of your culinary adventures. Ready to start your search? Sign Up for exclusive access to off-market listings in the Napa & Sonoma areas.