Welcome to Yountville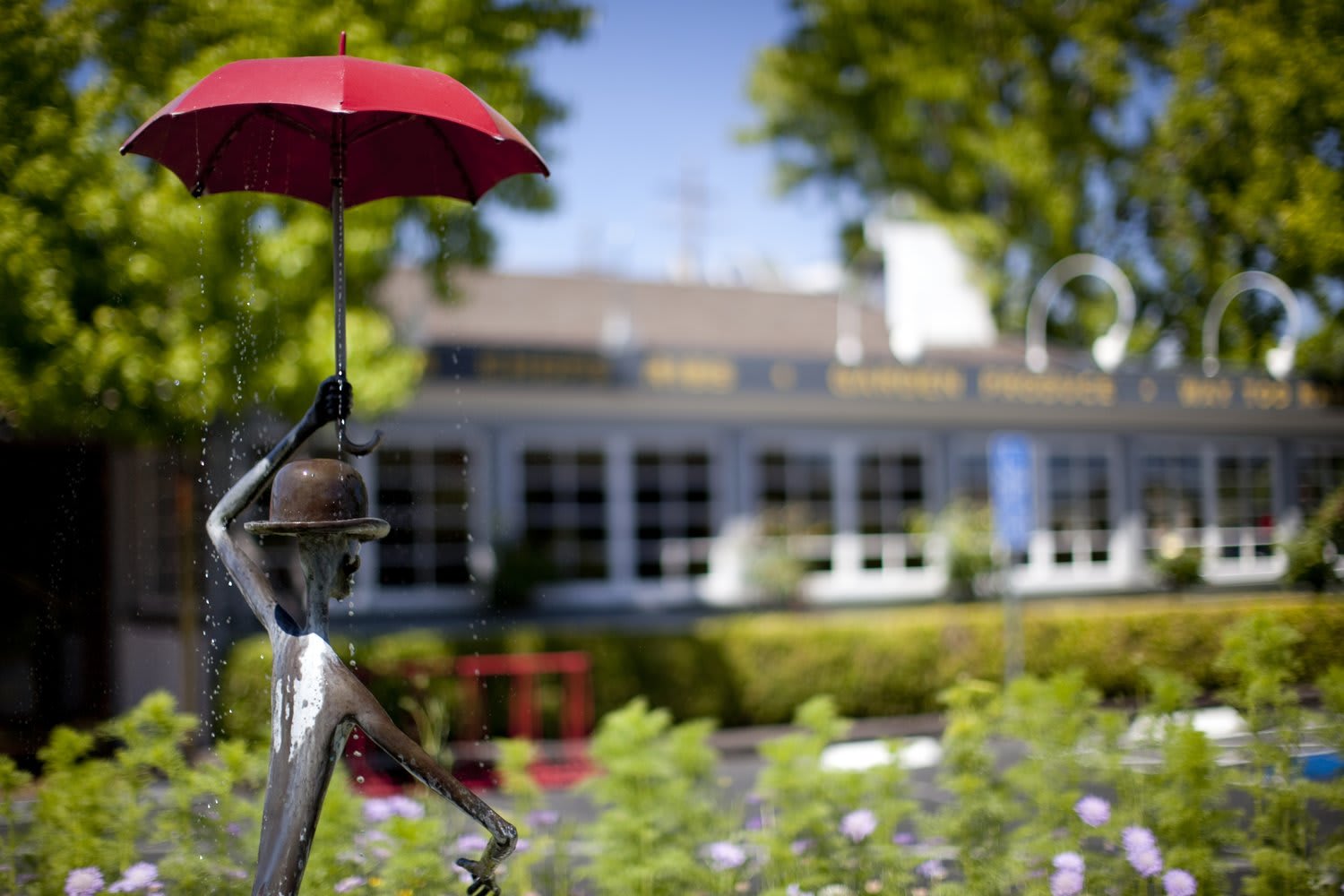 A culinary mecca in the heart of wine country with an abundance of Napa Valley charm, Yountville is reminiscent of a European Village. Named for George Yount who founded the town in the 1850's, and is known for planting the first grapes in Napa Valley, Yountville is known for its world-class restaurants, luxury accommodations, and walk-ability. Yountville is only 1.5 square miles in size but home to approximately 3000 people and a very coveted place to live due to its charm, convenience, and central valley location. In addition to the world-famous dining scene, Yountville is also home to many tasting rooms, art galleries, and boutiques all conveniently located along the main drag of Washington Street. Within the town of Yountville, homes consist of upscale condos and single family homes in pristine neighborhoods. Homes on the outskirts of town enjoy vineyard views while homes just a few minutes from town are coveted luxury estates and vineyard paradises.
A Culinary Paradise
Best known for its abundance of fine dining options, this small town is where the foodies come to eat. World renowned chef Thomas Keller boasts six restaurants alone. His flagship luxury dining experience The French Laundry put Yountville on the map. It has been awarded the highest rating of three stars by the Michelin Guide since 2007 and received the highly coveted "Outstanding Restaurant Award" by The James Beard Foundation. Bouchon is another of his fine dining establishments serving up authentic French bistro fare with seasonal menu and raw bar selections and staples like roast chicken and trout amandine. Next door is Bouchon Bakery which is a great stop offering coffee to-go, European style sandwiches, and delectable baked goods. Ad Hoc is his "casual" dining venue for showcasing the American comfort food of his childhood. There, his daily-changing four-course menu features classic American dishes like fried chicken, pot roast and barbeque all served family style. Addendum is located directly behind Ad Hoc and features fried chicken and bbq options in an outdoor setting during the warm summer months. Lastly, there is Thomas Keller's newest restaurant, La Calenda, which offers traditional Mexican cuisine from Oaxacan chef Kaelin Ulrich Trilling and has a great patio for enjoying margaritas in the warm California sunshine.
Michael Chiarello is yet another celebrity chef with multiple eateries in this small town. Bottega is his signature Italian restaurant but he also has Ottimo, an Italian Eataly-style emporium, and Coqueta, an exploration into tapas and other notable Spanish Cuisine.
Bistro Jeanty is a charming French Bistro serving up delectable French country fare and has been a staple of the Yountville restaurant scene for many years. Delightful ambiance and delicious French classics such as Moules Frites and their famous Tomato Soup in Puffed Pastry keep locals coming back.
Some newcomers to the Yountville restaurant scene include RH Restaurant, which features an ingredient driven menu that reflects the region's relaxed refinement, and North Block, serving up refined California cooking prepared with locally-grown, ingredients by Chef Nick Tamburo of NYC's Momofuku. Rutherford Grill's sister restaurant R&D Kitchen is a popular spot for more casual dining. Other spots for a casual dining experience include the popular breakfast/lunch spot Southside, Italian Eatery & Pizzeria, Ciccio, and the popular Lakeside Grill at the Vintner's Golf Course which serves up classic country club fare as the name suggests next to the Lake between the 1st and 18th green.
Search Yountville Homes for Sale